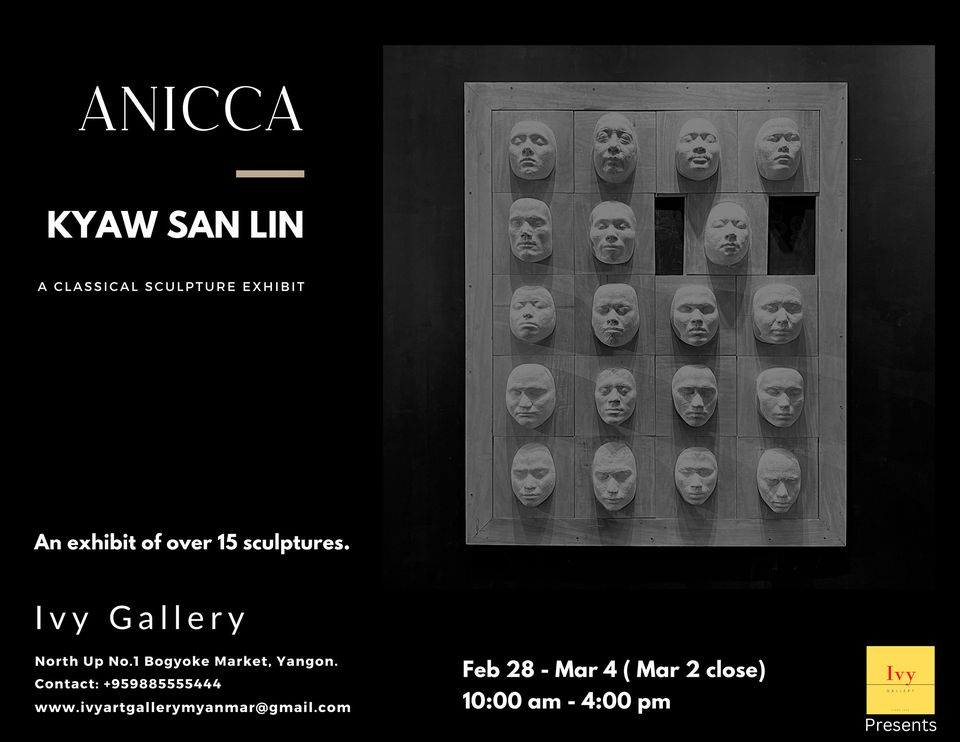 A Classical Sculpture Exhibition: ANICCA
IVY Gallery is presenting a solo sculpture exhibition by talented artist, Kyaw San Lin starting from 28th February.
Over 15 sculptures inspired by the idea of expressing the thankfulness to the people who supported him throughout his life will be displayed. The shapes of those people's faces, which are copied from place to place, bear the sign of immortality and remain as a record of a time, an age, and a place. In other words, it is a work that depicts the impermanence of life, the "ANICCA".
It's  a free entry starting from 28th to March 4th (close on 2nd March).