"Travel this Thadingyut" is a series of articles to help you choose your next destination during the upcoming holiday. Special thanks to our friends in the travel industry for sharing ideas and offers. Happy holiday!
Exploration Travel Myanmar
Wild Encounters: 4 Days/3 Nights in Thailand
When it comes to experiencing the beauty of nature and wildlife, Thailand stands out as a remarkable destination. This 4-day, 3-night adventure takes you on an unforgettable journey. From elephants to lush jungles and captivating wildlife, every moment promises to be an adventure!
Day 1: Your adventure begins as you touch down in the bustling city of Bangkok. After a smooth transfer, you'll find yourself at the enchanting "I Love Phants Lodge," your home for the next two nights.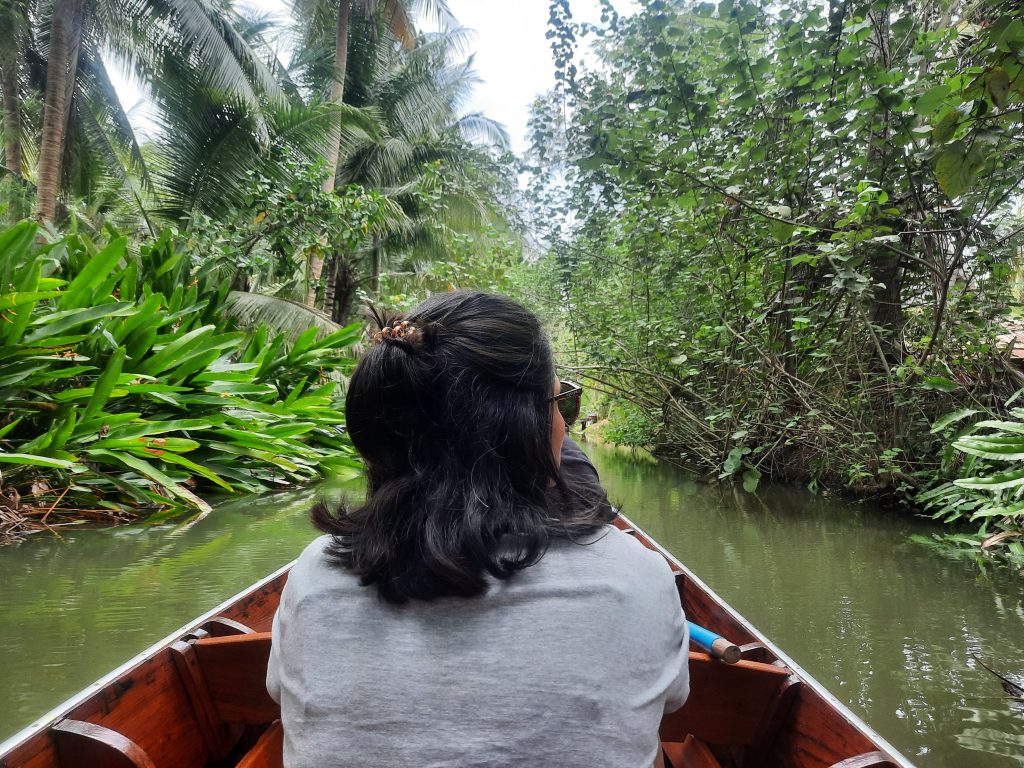 Day 2: Today, you'll dive headfirst into Thailand's wildlife. After a hearty breakfast, your English-speaking guide will lead you on an educational wildlife tour. After a day filled with knowledge and awe-inspiring moments, return to the tranquil lodge to reflect on your encounters.
Day 3: Embark on a thrilling journey deep into the jungle aboard a jeep. Along the way, you'll have the chance to encounter these gentle giants in their natural habitat. Then, you'll make your way to the Praseban Resort, your accommodation for the night.
Day 4: As your adventure comes to a close, it's time to bid farewell to the jungle and head back to Bangkok. From Praseban Resort you'll be transferred to the capital to catch your flight.
Included:
3 nights of accommodation.

English-speaking guide.

Entrance fees for tour activities.
Excluded:
Flights to and from Thailand.

Personal expenses.
Price: US$670 per person based on two people
Lalay Lodge: A Paradise on Earth (3 Days/2 Nights)
If you're seeking a peaceful escape from the hustle and bustle of daily life, look no further than Lalay Lodge. This 3-day journey offers a serene getaway where you can unwind, recharge and connect with the natural beauty of the region.
Day 1: At Thandwe Airport, a gateway to the picturesque Ngapali Beach, a seamless transfer awaits to whisk you away to the enchanting Lalay Lodge. Nestled in lush surroundings, this tranquil retreat promises an immersive experience in nature and luxury. You'll be treated to the comfort of a Deluxe Room.
Day 2: As the sun rises over the serene landscape, your second day at Lalay Lodge invites you to savour the simple joys of life. Whether you choose to lounge in the compound, take a leisurely stroll along the beach or swim in the sea, the day is yours to relax and rejuvenate. 
Day 3: After two days of pure relaxation, you'll be transferred back to Thandwe Airport, where you'll catch your flight back to Yangon or Mandalay. 
Included:
Transfers to and from the lodge and Thandwe Airport.

Full board meals.
Excluded:
Flights to and from Thandwe Airport.

Additional activities at the lodge.
Price: $120 per person based on 2 people
Explore Bagan's Rich Heritage: 3 Days
Bagan, with its rich history and cultural heritage, beckons travellers from around the world to explore its ancient wonders. If you have just three days to spare, embark on an unforgettable journey through the heart of Myanmar's historical centre. 
Day 1: After arriving in Bagan, Myanmar's cultural gem, you'll set off on a scenic drive to Salay, a charming town brimming with historical significance. In Salay, you'll explore hidden temples in Pakannge and Shin Pin Sar Kyo and sample the local cuisine. As the day comes to a close, rest and rejuvenate at the Salay River View Hotel.
Day 2: Wake up to the gentle sounds of the birds and take a morning walk. Afterward, it's time to head back to Bagan, with a stop en route at Chauk Market, a vibrant hub of local life where you can witness the daily bustle and sample some regional delicacies. Upon your return to Bagan, you'll stay at Tharabar Gate Hotel.
Day 3: Your final day in Bagan is yours to explore at your own pace. Bagan is renowned for its stunning temples, and you can choose to visit some of the iconic pagodas or simply wander through the archaeological wonderland. As the sun sets on your remarkable journey, it's time to bid farewell to Bagan and fly out.
Included:
Transportation on Day 1 and Day 2.

Two nights of accommodation in Bagan and Salay.

The expertise of a knowledgeable guide.

Entrance fees.
Excluded:
Flights to and from Bagan.

Any additional expenses not included in the program.
Price:$250 per person based on 2 people.  
For more information: [email protected]