The four-day Eid celebration is upon us. Treat yourself and your loved ones to the best halal food in Yangon.
1
Marina Indian Restaurant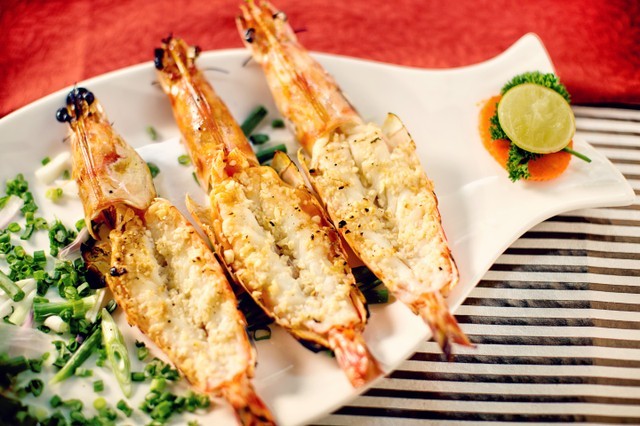 At Marina, it is Indian in almost all directions; North, South, East and West coming together to add some more fragrance to Yangon's diverse culinary scene. Start your way with Murg Malai Tikka, morsels of chicken laced with cream and cooked in a tandoor oven. Order prawn Jhinga Goan Curry as a main and pair it with freshly baked naan or parata.
63 Taw Win Road, Dagon Township, Yangon
09 970 550 055
11:00 AM – 2:30 PM
5:00 PM – 9:00 PM
One of the best Indian restaurants in town. It serves a variety of savoury, spicy Indian food in a fine dining style. Try their classic chicken biryani, paneer tikka (grilled cheese) and malai chicken kebab. Satisfy your sugar craving with their sandesh, coconut barfi and ras malai which are freshly made every day.
No. 12, Ahlone Road, Ahlone Township (Yangon International Hotel Compound), Yangon
09 969 684 512
10:00 AM – 10:00 PM
3
Bharat Indian Restaurant
This Lonely Planet-recommended restaurant has been around for quite some time. Don't let its humble appearance put you off. Its chitti rice and curry are one of the best in town. It goes best with mutton. If you're daring, try its mutton brain masala.
356, Maha Bandula Street, Kyauktada Township, Yangon
01 382 253
6:00 AM – 8:30 PM
Walk into Indian Tadka and it's a different gastronomic world altogether. If you are a connoisseur of fine-cooked comfort food and love to tease your taste buds, then Indian Tadka would probably be the one to take you on that journey.
7A, Pyay Road, Opposite of Inya Lake, Hlaing Township, Yangon
09 42018 7010
11:00 AM – 11:00 PM
One of Yangon's handful of restaurants specialised in Mediterranean cuisine. Start your meal with a pita platter and advance to Moroccan-style fish. Finish up with Mediterranean dessert Muhallebi — a milk-based pudding perfumed with rose water and garnished with pistachios.
18 D, Nawaday Road, Dagon Township, Yangon
09 262 808 082
11:00 AM – 8:30 PM
Lighten up your mood with well-spiced kebabs, curries and samosas! The coconut rice and beef curry are quite a match! But if you think it's too much, go for naan and prata.
No.16C / G-04, Bo Myat Htun Tower, Bo Myat Htun Street, Yangon
09 44121 1115
7:00 AM – 10:00 PM
The northern Indian-style grilling is a welcome addition to Yangon's dining scene. It serves both buffet and a-la-carte – we recommend the former. Indulge yourself in well-spiced meat and seafood grilled in the clay oven (tandoor).
801, 8th Floor, Times Mall, Kyun Taw Road, Kamaryut Township, Yangon
09 40970 0071
11:00 AM – 9:30 PM
The menu contains over 70 items and the Shawarama Rolls are a must. If you are a biryani lover, try their pot biryani cooked with Basmati rice. You can choose from chicken, mutton, fish and even vegetable and egg!
177/179, Bo Min Yaung Road, Mingalar Taung Nyunt Tsp, Yangon
09 969 893 207, 09 969 893 206
9:00 AM – 10:00 PM
Spicy Indonesian sauce and fried chicken are a good match if you're looking for something hot in the cold rainy season. It has six different kinds of sauce based on the spiciness levels, so consult with their staff first if you are sensitive to hot food.
Branch 1: 44, Sein Gay Har Super Centre, Ground Floor, Pyay Road, Dagon Township, Yangon | 09 7755 88831
Branch 2: 14E, Capital Hyper Market, Level 3, Min Nandar Road, Dawbon Township, Yangon | 09 77 5005 339
Branch 3: The Local Kitchen, Time City, Jewellery Mall, Level 4, between Hantharwaddy and Kyun Road, Yangon
If you love Chinese food, this is a place to be. Although it will be closed for one day on 1 August, you should give it a try following days. It serves everything Chinese from roast duck to mantou buns.
183, U Chit Maung Street, North-West of Sayarsan Ward, Bahan Township, Yangon
01 840 0468
7:00 AM – 9:00 PM