Pushing Myanmar is creating a free of charge community-built skatepark in Yangon, the largest city in Myanmar (Burma). The Yangon City Development Committee has granted permission for German non-profit organisation Make Life Skate Life to construct a 300m2 concrete skatepark at a public park in Kamayut Township, close to downtown Yangon. If Pushing Myanmar can reach their fundraising goal, construction will begin November 15 and the skatepark will be open to local youth by December 5!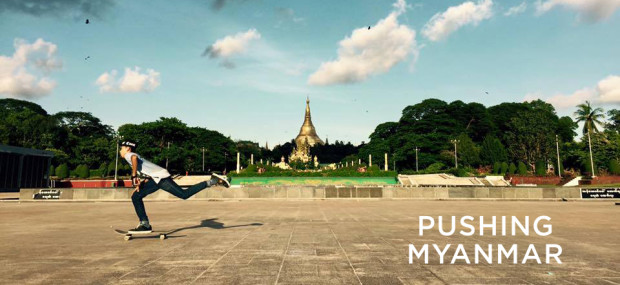 Construction will be led by a team of professional skatepark builders from around the world working as volunteers. They will not only be donating their time and skills to build a skatepark, but to work with local volunteers and share their knowledge in the art of skatepark construction to create a truly community-built skatepark. Local skateboarders will be provided with the tools, materials, and knowledge to create their own skatepark. The goal of Pushing Myanmar is that future skateparks in Myanmar will be able to be 100% locally built.The skatepark will provide youth in Yangon with an accessible outlet for socialising and physical activity.
Once the park is completed, skateboarding classes will be taught regularly by experienced skateboarders in order to encourage the development of new skateboarders. A free of charge skateboard equipment loaner system will be established so that all youth can use the skatepark, regardless of economic standing.
Your help can make this project a reality for the youth of Yangon! Show your support and 
Contribute Now
!